Struggling with Postoperative Pain?
If you're struggling with postoperative pain, you should know that you are not alone. Despite the fact that almost all patients who undergo surgeries experience postoperative pain, studies have found that less than half of these patients report adequate pain relief. Our Texas pain specialists in San Antonio have compiled a list of common surgeries that typically require postoperative pain management. Read on to find out if your upcoming or recent surgical procedure necessitates a postoperative pain management care plan:
1. Spine Surgeries
Spinal surgeries are frequently associated with severe postoperative pain, and therefore necessitate some of the most aggressive pain management methods.
Spinal fusion surgeries are major surgeries, and the standard of care for pain management consists of intravenous morphine, eventually followed by a regimen of prescription opioids and physical therapy. Other spinal surgeries require similar – though less intensive – types of pain management.
2. Knee Replacements
One of the most common bone replacement surgeries in the United States, knee replacement surgery is a common way to relieve pain and restore function to damaged knee joints – but the recovery for this surgery is often painful. In fact, research shows that up to a third of knee replacement patients will experience chronic pain, and will require chronic pain management for months to years after their procedure. Most knee replacement patients will receive some type of novocaine injection in the knee to help the pain for the first few hours, and most patients will also take oral pain medication (including NSAIDs or opiates or both) for several weeks following the surgery, in addition to a physical therapy routine.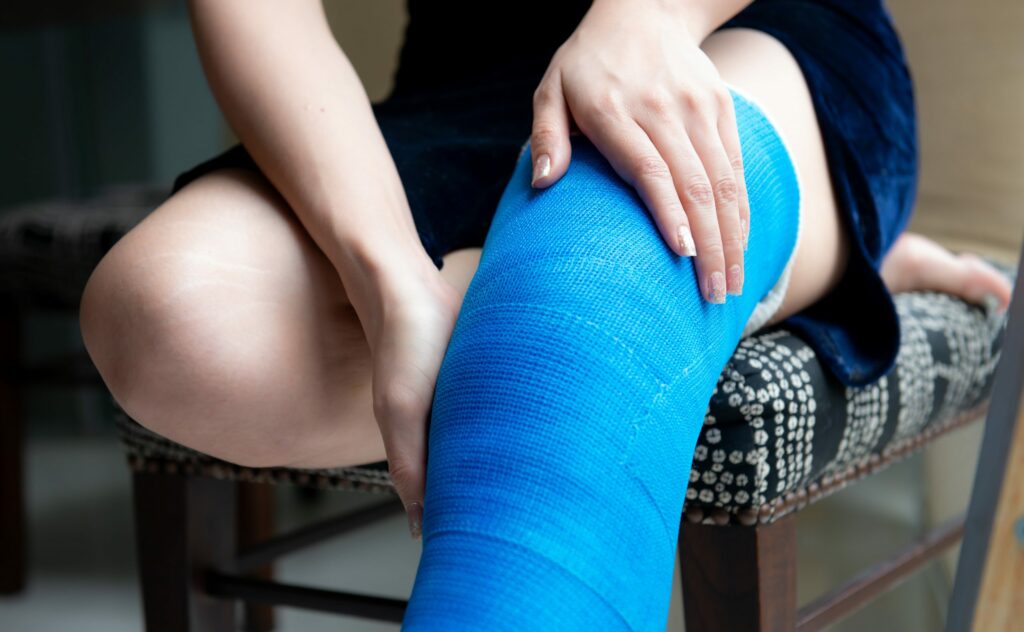 3. Hip Replacements
Total hip replacements are generally considered to have some of the most painful recoveries of all surgical procedures. Pain from the hip often radiates into the leg or groin, and occasionally into other parts of the body. Hip replacement patients will likely receive intravenous pain medication and soon switch to oral pain meds, as well as medications to prevent infection and blood clots. Physical and occupational therapists will assist patients with movement, ensuring that patients can walk safely and minimize pain.
4. Other Orthopedic Surgeries
Although the duration and intensity of post-surgical pain varies widely after orthopedic surgeries, many orthopedic surgery patients experience severe and lasting pain that requires careful management. Regional anesthesia, nerve blocks, pain medications, and anti-inflammatory drugs are all frequently-used tools in reducing and controlling pain in these patients.
What to Do if You're Still Suffering After an Operation
If you're struggling with postoperative pain after undergoing a surgical procedure, the experts at our pain management clinic in San Antonio may be able to help. We offer many advanced types of treatment (both surgical and nonsurgical), including post op pain management nerve blocks, disc decompression, spinal cord stimulation, steroid injections, and regenerative cell therapy. Because no two patients are alike, our specialists customize care plans for each and every patient, using systems developed by a wide array of companies to provide you with the latest and best recovery tools.
You might be wondering, "How do I choose a pain management specialist near me?" Here at the offices of Dr. Raul Martinez, our specialists are double board-certified and have more than 18 years of experience treating patients like you. We've helped thousands of San Antonio residents manage their postoperative pain, and we want to help you find relief.
With thousands of successful procedures performed, Dr. Raul Martinez is an expert in helping chronic pain sufferers find a better quality of life. To learn about possible treatment options or book a consultation, visit our website or give us a call at 210-441-4333.