New Electronic Medical Record System
New Electronic Medical Record System
Published: January 4, 2019
 New Electronic Medical Record System
The most rewarding part of serving our San Antonio community is the relationships we build with our patients. Dr. Martinez and his staff are fortunate to have the opportunity to partner with the men and women who trust us with their pain relief needs. Given our continuing effort to streamline services while focusing on quality care, we're excited to announce an important new electronic medical record system that will take our partnership with you to an even deeper and more robust level.
Our pain management clinic serves a large segment of the population of San Antonio. With the scores of patients we treat, it's vital that we maintain clear and accurate records of each of our patients both internally and in our interactions with health insurance carriers and other San Antonio pain management physicians.
The challenge is finding the right system to serve our needs in a way that also gives you access to information regarding the pain management treatment you receive from us. Many of the existing systems of record keeping, including the one we have been using, lack the speed and ease of use we require. Additionally, they are inefficient in keeping with government regulations and are just not reliable. That's why we set out to find a better way of taking care of the business of our pain management center.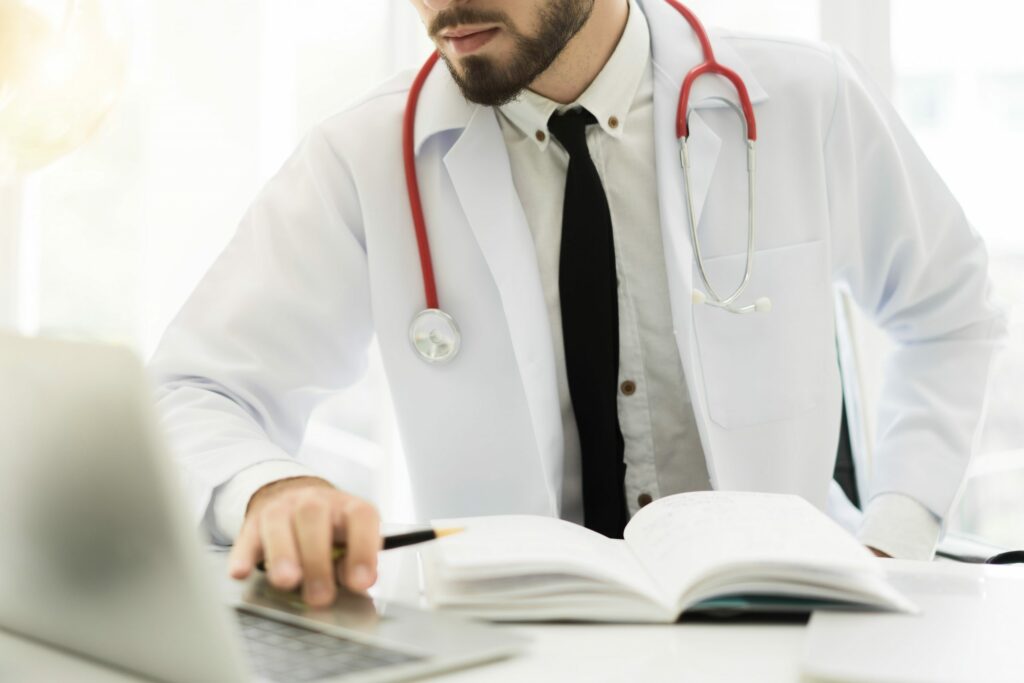 Managing Patient Information: What Aprima Offers
In the months ahead, we will be rolling out Aprima as our new method of managing patient information. As the number one rated system available, it made perfect sense for us to transition. Aprima has proven itself in its understanding of the needs of both physicians and patients. We could give you an endless list of reasons they are the very best option, but here are a few we want to highlight.
PATIENT-CENTERED
Aprima offers patients access to their information 24 hours a day, seven days a week. This gives you an opportunity to engage with us through a wide variety of tools in a way that is most convenient for you. You can also easily access your treatment with us as well as access forms, questionnaires, and online billing and payment options.
MOBILE TECHNOLOGY
You will have the ability to access your information through your mobile device if you choose to do so. Aprima uses leading-edge technology across many platforms to meet both our demands as Texas pain specialists and your demands as a patient.
IMPROVED PATIENT MANAGEMENT
Aprima allows us to access your information and improve our internal workflow more efficiently. With improved access to information, we can focus even more intently on your treatment.
We're looking forward to the endless benefits this new electronic medical record system will bring to our office. We have worked hard to provide the very best pain management treatments to the San Antonio community. Our reputation has been built not only by providing you with the latest in pain management solutions but also by making sure we run our office in the most efficient manner and with the best tools available to us.
Pain Management Made Easier with Dr. Martinez
As with any transition like this, there may be a few bumps here and there. Our staff continue to familiarize themselves with the new system and are making sure all the information important to our patients transfers. We are working hard to check the old system against the new system. But if you do come across any issues, know that you can contact us with any questions, and we will be prepared to answer them.
In the midst of our change to a new electronic medical record system, there is one thing that remains the same: our commitment to being your very best option in pain management. We know you have a lot of choices in San Antonio and we take seriously your decision to allow us to help you overcome chronic pain and regain control over your life. Whether you are a current patient or brand new to us, give us a call anytime and let us know how we can help.
[rev_slider alias="blogbutton2″]
Published: January 4, 2019
Share this Post:
Our Most Recent Posts: