Finding a New Pain Management Doctor: What to Look For
Finding a New Pain Management Doctor: What to Look For
Published: November 26, 2018
A staggering amount of Americans suffer from chronic pain. A report by the National Institute of Health states that pain "affects more Americans than diabetes, heart disease, and cancer combined." What's especially disconcerting is that consistent pain can become severe and harmful to your health. Chronic pain causes most long-term disabilities and can severely impact your life, and finding the right doctor to help you cope with these symptoms might seem challenging or even impossible. Luckily, if you live in San Antonio, you can see top rated pain management doctors at the office of Dr. Raul Martinez.
Living with Chronic Pain
Chronic pain differs from acute pain because it continues for an extended amount of time. The American Academy of Pain Medicine (AAPM) writes that chronic pain can occur from weeks to years. There can be an "immediate cause of pain," like an infection or a sprained back, or there can be an "ongoing cause of pain," like headaches and migraines, low back pain, arthritis, or cancer pain. Back pain, headache and migraine pain, and facial aches are the most common complaints of chronic pain patients.
Chronic pain can negatively impact a person's quality of life by limiting his or her physical activity, affecting his or her ability to work, and having negative consequences on his or her mental health. Chronic pain is serious, but it does not have to control your life. If you know what to look for, finding a new pain management doctor near you can help you cope with your pain in a productive way. If you are living with chronic pain, a pain management physician can help you control it in responsible, conservative ways.
What Pain Specialists Do
More than half of the people who suffer from chronic pain feel like they have little or no control over their pain. Pain specialists evaluate, diagnose, and treat—in other words, they ensure that you are receiving the right treatment for your condition. Pain manifests in different ways, so it is pivotal that you find the right specialist to deal with your pain.
Pain specialists map out the right treatment for you and may use a variety of methods like injections, surgical procedures, or non-surgical procedures. If you are asking, "Where is a  chronic pain management doctor near me?" you know that finding a doctor can be a hassle.  If you are interested in finding a pain management doctor, then knowing what to look for can make all the difference.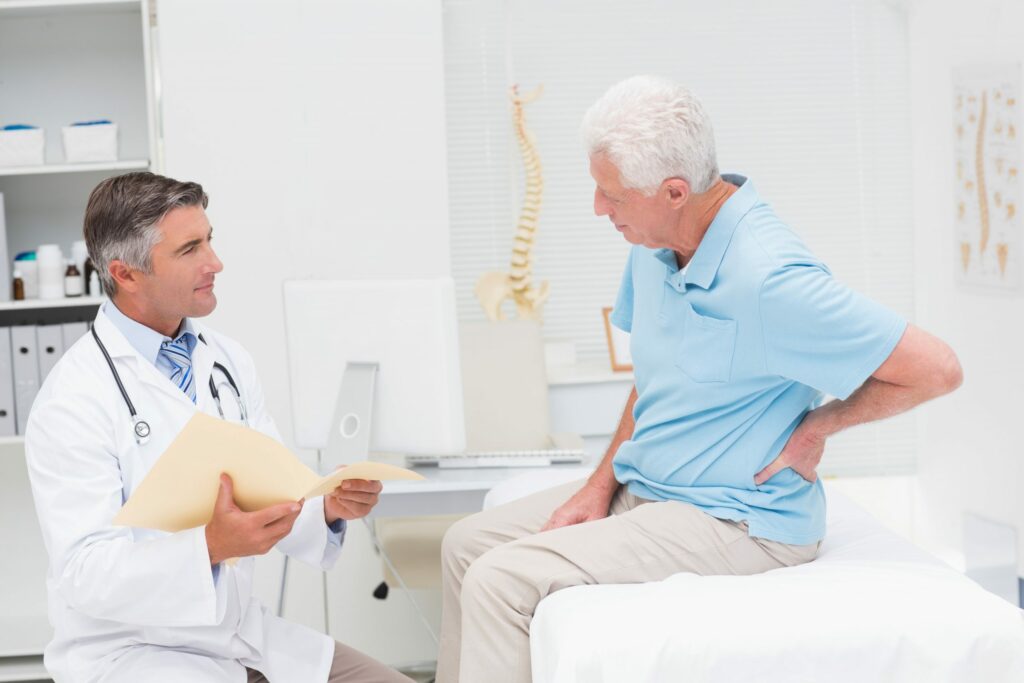 What to Look For in a Pain Management Doctor
If you are trying to find a pain management doctor, here's what to look for:
Look for a doctor who has the expertise to help you with the type of pain you are experiencing. Because pain is complex, it can require complex treatments. So, finding the right specialist is crucial to recovery and management.
The training your potential specialist has might influence your decision as well. A pain management physician has extensive training, which goes beyond medical school. Being aware of your doctor's training may influence your decision.
Be sure to ask your doctor about his or her experience with the type of pain with which you are dealing. Ask about treatment options and discuss what types of treatment you are comfortable doing. The offices of Dr. Martinez in San Antonio offer injections, surgical, and non-surgical routes. Having a variety of treatment options will help you come up with a comprehensive treatment plan.
Having a good rapport with your specialist can be important as well. Pain specialist doctors work closely with you to help develop and succeed at a pain management plan.
Coping with chronic pain can seem daunting, but the right pain specialist will help you manage your pain and make you stronger in the process.
Contacting an Expert Texas Pain Specialist
If you are suffering from chronic pain, it is imperative that you see a doctor right away. Chronic pain is both common and serious. Finding a pain management doctor and knowing what to look for is crucial for your health. If you are in the San Antonio area, you can find help with Dr. Martinez and our team at Texas Pain Specialists.
If you are asking yourself, "Where are the best pain management doctors near me?" you know it is time to reach out. Don't let chronic pain control your life, manage it instead. Contact us today.
Published: November 26, 2018
Share this Post:
Our Most Recent Posts: